S.U.Chef
To bring out the flavour or to create a special gastronomic combination is an important task for a chef. Using «S.U.CHEF» sauces, rest assured that your guests will return for a new portion of delight.

HoReCa, for food manufacturers
Sauces, spreads (pastes), preserves
Raspak presents «S.U.CHEF» brand. «S.U.CHEF» means not only ready-made solution for catering facilities, but creation of new customized tastes. Sauces, prepared by classic recipes, novel tastes and unexpected combinations are sure to conquer your guests.
«S.U.CHEF» ensures:
quality raw materials
recipes, tested by time
novel tastes, created especially for you
different types of packages
quick launch
About Raspak company
The enterprise has been manufacturing groceries, preserves and dietary products since 1994.
Over the years of its operating Raspak widened its services in product filling, implementing all types of packages from sachet to deep pots.
The company acquired wide experience in cooperation with retail networks and HoReCa, which allowed to work out and manufacture hundreds of successful recipes. Currently the company has a positive goodwill as a team of professionals among its partners, including METRO, Magnit, X5 Retail Group, Auchan/Atac, Lenta, O'Key, SPAR, HyperGLOBUS, Billa, Azbuka Vkusa, Magnolia, etc.
What is «S.U.CHEF»?
Russian brand name, present on HoReCa market
The name conveys the main idea of a chef assistant, creating new flavour interpretations of customary dishes.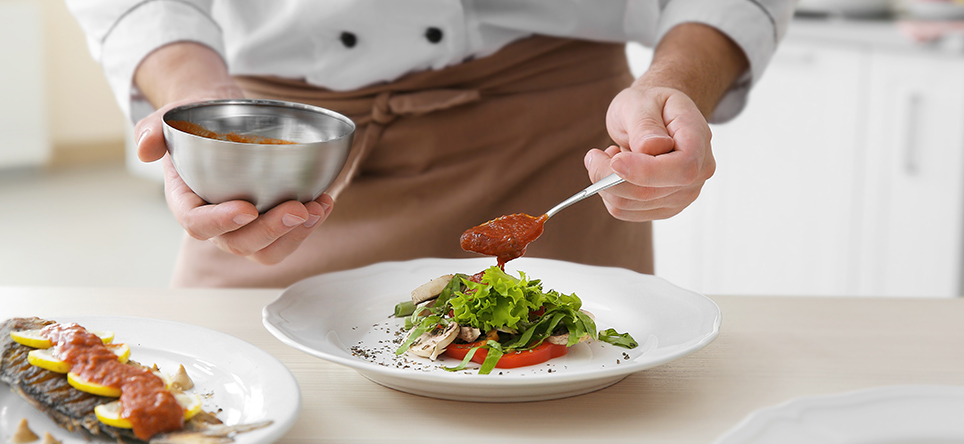 Reflection of customer taste
We've been studying customer experience for 10 years and manufacture only those sauce, which they took liking to.
Different types of packages
We manufacture sauces in various packages, depending on the purpose of their use.
Deep pots of 25 g with a shelf life from 4 months to 1 year can be used in self-service buffets, public catering facilities, airline catering systems, trains and on ferries. They are convenient for adding to take away dishes.
10 g sachets with a shelf life of 1 year is an advantageous contribution to business lunches, salads and main course dishes. They are also in demand in catering systems.
1 l plastic bottles are often used in fast food and street retail facilities, where the service rate is of importance. One can season dishes with sauces in bottles with the help of dispenser.
Other packages are also available, contact our managers for more details.
From fast food to haute cuisine
We don't only deliver sauces by tested recipes, but prepare them by individual orders. The procedure of creating a new sauce is simple: we agree the recipe with a customer, buy raw materials and cook the requested sauce.
Quick launch
We understand, how significant it is to create new gastronomic combinations. In contrast to our rivals, we don't need much time to develop a sauce by original recipe. The process of making a new sauce will take from 1 to 1,5 months from the concept till its launch.
Volumes for large-scale manufacturing and networks
We have our own manufacture. If you have a manufacturing process, consuming large volumes of sauces, or a network of public catering, which needs them regularly, we can deliver «S.U.CHEF» products, starting with 200 kg volume within short time.
Why «S.U.CHEF» sauces?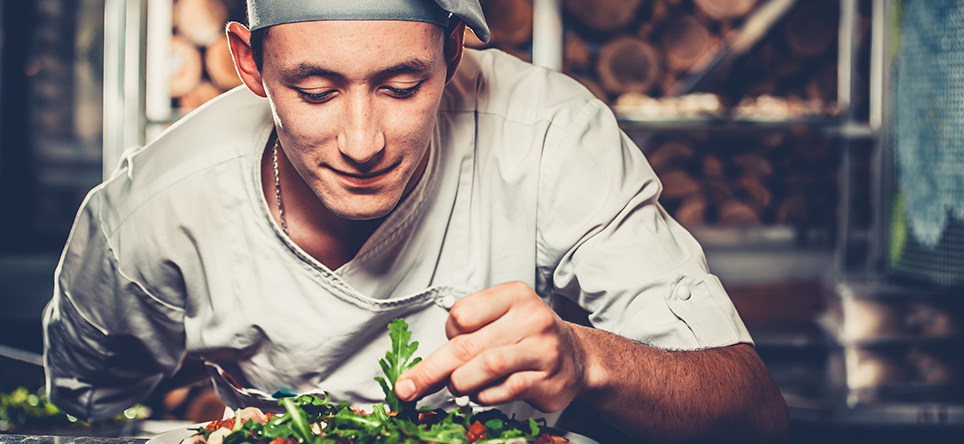 Raspak has been installed in the market since 1994 and enjoys reputation of a reliable partner and supplier.
We manufacture by original recipes with the use of domestic and imported raw materials.
Own manufacturing. We are able to produce products in the volume of more than 200 kg within a short term.
We will create a new sauce for 1,5 months.
We will use the package you require.
Taste
Order a trial batch of «S.U.CHEF» — taste sauces with traditional tastes. If you are willing to create your culinary masterpiece, place an order and our manager will contact you to discuss further details.